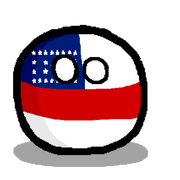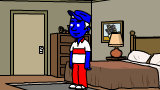 AmazonasIsFlawless is a new version of CaptainArceusVGCP aka Mixels99Swell
About
age: (Same as CaptainArceusVGCP aka Mixels99Swell)
school: (again same as CaptainArceusVGCP aka Mixels99Swell, it's supposed to be Longfellow Elementary School)
condition: (also same as CaptainArceusVGCP aka Mixels99Swell, it's supposed to be ASD, autism, and Asperger's Syndrome)
real name: Amazonas (in GoAnimate life), Gavin Philip Loveall (in real life)
status: Taking-over-an-account user
favorite music genre: Techno, Pop, Electronic, House, R&B, Trance, Christian/Gospel
favorite anime: Hetalia, Nichijou: My Ordinary Life, Pokémon
favorite voice synthesizer: all Vocaloids
Can into space?: Yes
with for GoAnimate life and location for real life: Brazilball (in GoAnimate life), Bakersfield, CA (in real life)
Likes and dislikes
(and finally same as CaptainArceusVGCP aka Mixels99Swell)
Friends and enemies
Friends: trulychloe, ZickZick2Productions, joebarnes, Joshua786100, Andrew Solio, all TMP (The Mixels Police Members) like these 4 guys: Garrett Bates, LifeKidsYes 2dsNo, Isaac Renelt, Aarex Tiaokhiao, Kazakhbrick, LouieLouie96 Andanna, youwilldieforlife29, Boku no Pico haters, Creative Galaxy haters, African Vulture, OfficerPoop247 Zootycutie, Fazbunny7000 aka NollerComedian7546, Faze Clan members, TheColassalD, Alex Kimble, L Ryan, YoshiFTW DoraSucks, autistic people and good users, Brendan Barney, Grand Chase Sucks VGCP, Tahawus, etc.
Ok friends: OishiKawaiiFan2015

neutral over: SouthParkSatanFan2015, DarkKirby 8976/Andrew the Pikachu (now)

Enemies: MrAlexanderRuben, DarkKirby 8976/Andrew the Pikachu (formerly), Tom and Jerry 8, Jack Jin, Ian Pester, all 5 of these Mixels haters: DevanTrollPolice, Footi DTP UTTP TSP, Salt-K, Robert Ringwald, T10YMN, Cmanuel1, RedHeadFaceBraceWiz, Nicky Vendetta, Ivanushka Durachok, Lola G, the bowen brothers, Tobakilacion and his fans, Crossy Road Sucks, Luke Gartrell, Optical Clan members, Inez Thomas haters, Doraajayfan2014 UTTP, NermalCatPictures VGCP, Joseangel Guardado, John Ferrara, Alex Hernandez, Bad users YES Good NO, TylerF999, Omon, bad users who are Grand Chase fans, bad users who are Creative Galaxy or Boku no Pico fans, doraajayfan2014, Santiago Reveco Lepe, SouthParkSatanFan2015 (if I see his fetish videos or ask people to make fetish videos), Deck Sucker, Jennifer Cronin aka jlsamp428, Jon Freeman, Nick Ran19, Cristina Deleanu, Dry Bones Kid, scottou, Real Happy Jackie Bonnie, Harsh Saini, Chris Hwang, Killer Wolffy Pup, StaryAwesome 69, Aaron Threatt, Jimi Jaden, Darien Goheen, Dolph Ziggler, Big Show, James Sutton, Seth Rollins, TheSonicdude97, etc. Write the second section of your page here.