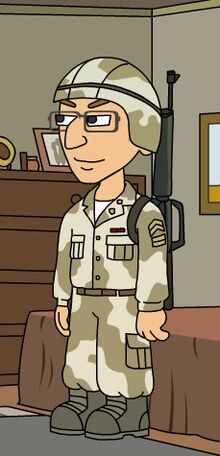 F1Mario1 C is a good user, Lego Video Maker, Unterganger, and AGK Maker. He started making Angry German Kid Videos on December 2014. He started using GoAnimate on March 2015. He makes grounded videos out of Abraham Lincoln. He never post of his GoAnimate Videos on YouTube, Because he wants his Credit Card First (Not his Father) to upgrade his GoAnimate Account to GoPlus. He also makes Super GT Onboards. He cancelled his Angry German Kid Series on April 2015, and quit YouTube for this Account, He recently came back for this account because he got his 2 new accounts suspended.
On June 2014, He deleted all of his videos on YouTube, he finds out that was not good for him.
Few weeks later, He changed his channel name to "Munish Bobs".
Info
Date of Birth: August 8
Age: 12 (Turning to 13)
Country of origin: Malaysia
Voice on GoAnimate: Steven
Gender: Male
Likes: Angry German Kid, Downfall Parodies, AGK Makers, Untergangers, Back To The Future, Rush (2013 Movie), Good Users, VGCP, Formula 1, NASCAR, Delorean Time Machine, and Roblox
Dislikes: Barney, Dora, Caillou, Jake and the never land Pirates, Frozen, Peppa Pig, Being Trolled, Tuition, School, Roary The Racing Car, Being Hated, and Getting Bullied
Other Accounts
Ad blocker interference detected!
Wikia is a free-to-use site that makes money from advertising. We have a modified experience for viewers using ad blockers

Wikia is not accessible if you've made further modifications. Remove the custom ad blocker rule(s) and the page will load as expected.