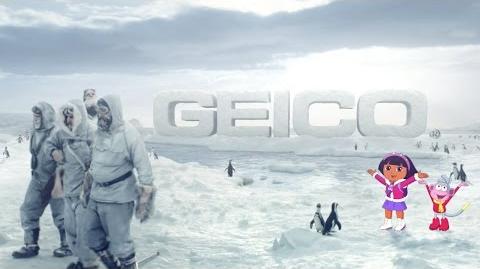 On April 24, GEICO Uploaded a Ad featuring Dora the Explorer, But  
The Other Community
 (Mostly the "Good Users") has found out about the ad, thus they start offending GEICO like crazy. 
"Good Users" Such as Slippy V, Skyler TheGoAnimateGirl and some more have seen it.
1 Non-Sider known as Igor said the video's comments' were full of immature VGCP Users and is pretty much why you should become a Non-Sider.
Ad blocker interference detected!
Wikia is a free-to-use site that makes money from advertising. We have a modified experience for viewers using ad blockers

Wikia is not accessible if you've made further modifications. Remove the custom ad blocker rule(s) and the page will load as expected.