C
---
Not good enough!

This article uses some of inappropriate examples as seen on the rule(s).

What was broken: #15: Article Bolding.

An admin could have to fix these issues. Issued by: CoolGamer23 on June 18th, 2015.
This GoAnimator has retired.

Yep, you can neither watch their newest grounded videos nor see their newest activity, and this means there will be no more content added to this article.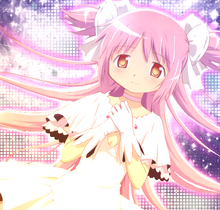 Ganbatte Natto Forgotten, also known as Mitsuki Goanimate Channel, was a former GoAnimate user. She discovered Goanimate through Tumblr and found they were funny for all the wrong reasons. Her videos were known to include dark themes or clever twists. Almost all of her videos were grounded videos out of her favorite characters, which she says was all in good fun. She never made videos out of other users and was a staunch pacifist.
In Spring of 2015 she quit Goanimate and deleted her channel because Goanimate caused her to procrastinate on singing, voice acting, finishing her gaming backlog, and Vocaloid covers.
In Autumn of 2015 she announced that she will reupload some of her old videos as a compilation on her main YouTube channel, and will attempt to finish Wolfwood Gets Grounded, even if it means using the Business Friendly theme. After that she will probably retire for good.
Episodes planned:
Wolfwood yells out the word "bara tiddy" and gets kicked out of the house
Wolfwood's PUNishment day
Wolfwood sells Nick Tracts and gets grounded
Wolfwood kinkshames Legato on national television
Wolfwood defeats Omega Caillou and gets ungrounded
Wolfwood Gets Grounded: The Epilogue (will have "where are they now"s for every character that ever appeared in her videos)
"How can you explain this?"

This article (Ganbatte Natto Forgotten) is a stub. Why don't you help the GoAnimate Community by expanding it? Just smash that "Edit" button and expand it as much as you can!
Ad blocker interference detected!
Wikia is a free-to-use site that makes money from advertising. We have a modified experience for viewers using ad blockers

Wikia is not accessible if you've made further modifications. Remove the custom ad blocker rule(s) and the page will load as expected.