"How can you explain this?"

This article (GoCity) is a stub. Why don't you help the GoAnimate Community by expanding it? Just smash that "Edit" button and expand it as much as you can!
"GoCity, the place where there's like a million bars because kids are always gettin' grounded and adults don't have to take care of them because they're you know grounded. Also our only Chuck E. Cheese gets destroyed on a daily basis."
—Slogan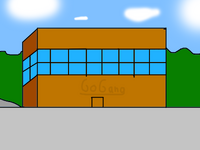 GoCity
is a thriving city located on a small island in Florida. The city is mainly known for its scenic landmarks, and is currently mayored by Alvin Hung. It is not too far from
Lakeside City
, the setting in
Comedy World
.
Trivia
Nova has been keeping a close eye on the city and is planning to take it down.
Ad blocker interference detected!
Wikia is a free-to-use site that makes money from advertising. We have a modified experience for viewers using ad blockers

Wikia is not accessible if you've made further modifications. Remove the custom ad blocker rule(s) and the page will load as expected.