'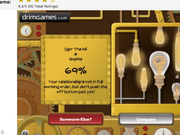 Igorphie (I'
gor x Sophie
) is a terrible Couple, there is some reasons why:
1.It's Zoophila
2.Igor and Sophie Already have Love intrests. (For Igor's Case, Patchouli Knowledge and Info-Chan. For Sophie's Case, Preston Evergreen.)
3.Horrible Non-sense
4.It upsets both Igor and Sophie.
5.Sanae Kochiya and Preston Exist.
AND IT WILL NEVER BE CANON!
Ad blocker interference detected!
Wikia is a free-to-use site that makes money from advertising. We have a modified experience for viewers using ad blockers

Wikia is not accessible if you've made further modifications. Remove the custom ad blocker rule(s) and the page will load as expected.