This article has multiple issues.

Please help improve it or discuss these issues on the talk page.
CFAMB2 (Also known as CatFoodAndMugenBegins2) is a people who likes cats and great nyanko stuff,He like battlecats,Tekken and much others.
Page about CFAMB2



Likes

Battlecats,Some nyanko stuff,Tekken,and other stuff he likes

Dislikes

Justin bieber,Grounded videos,Youtube wars,Goanimate wars,Fetish Videos,Trent and other stuff he dislikes.

Friends

None

Enemies

His haters, Milkers

Secerts

His battlecats save data got removed,So he need to get a new one.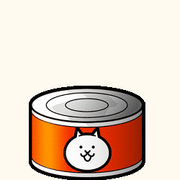 Ad blocker interference detected!
Wikia is a free-to-use site that makes money from advertising. We have a modified experience for viewers using ad blockers

Wikia is not accessible if you've made further modifications. Remove the custom ad blocker rule(s) and the page will load as expected.