This article has multiple issues.

Please help improve it or discuss these issues on the talk page.
Sacred Doll
is a Goddess Of Dolls She Is know to Bring Peace to The Guardians of the Smash Universe and the Sacred Heroes and The Guardians Of The Brick Universe She Want And Want to Stop Sacred Death From Hurting Others
Likes: Candies,Cakes,Babies, Dolls(Duh) making Dolls (Both Boys And Girls),Juice,Soda,Cute things, Peace and Love and Fruits
Dislikes: Evils,UTTP,Vegetables,Bad Thing happen her,Go To Bed Early,School,Beer,Gross Things, Hate And War and Sacred Death
Voice: Ivy
Weakness: Losing Her Head, Getting Ripped,Losing her Stuffing, Have to Get Put Back Together
Real Name: Annabel Lee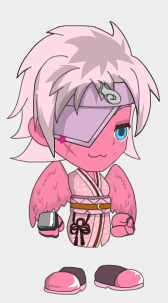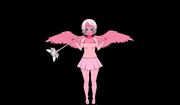 Ad blocker interference detected!
Wikia is a free-to-use site that makes money from advertising. We have a modified experience for viewers using ad blockers

Wikia is not accessible if you've made further modifications. Remove the custom ad blocker rule(s) and the page will load as expected.