The Fight Against The Guardians is an upcomming traditional animated flash action adventure fantasy film.the film was directed by IA in co-operation with GoAnimate Studios it has a budget of £60,000,000, it will be realesed on agust 2015, it is planned to be 30 minutes long, and a preview was realesed on july 12th 2015.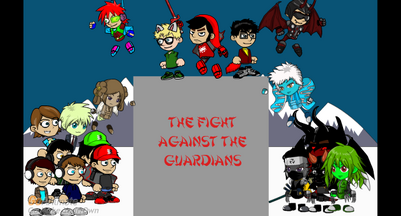 plot
galaxy finds the second sacred flower, and plans to fuse it with the first sacred flower by using the fusion orb, now IA and his friends to stop galaxy and his minions before it's too late.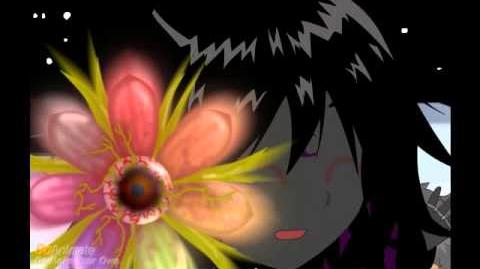 cast
heroes
IA
bubsy
momogowi
lord pluto
jetpack
captain giratina
TheFanGuy123
tigrus879
themeraldmaster
sacred death
sacred forest
sacred beast
sacred sky
Sādànzhǎo
Villains
galaxy
nebula
rainbow
sacred earth
sacred fire
sacred wind
super giant sonic
Ad blocker interference detected!
Wikia is a free-to-use site that makes money from advertising. We have a modified experience for viewers using ad blockers

Wikia is not accessible if you've made further modifications. Remove the custom ad blocker rule(s) and the page will load as expected.